Friday 24th April 1998
The Missions to Seamen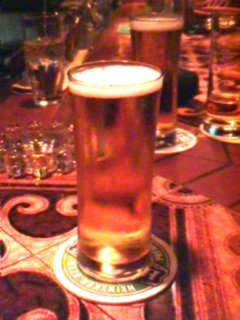 First Beer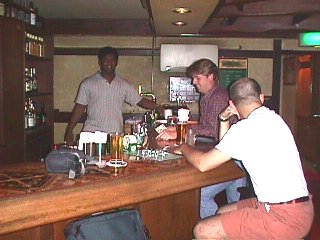 Charles & Woody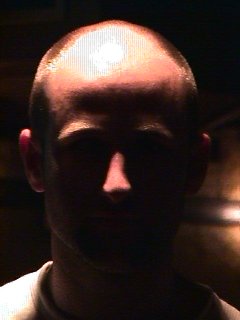 Spotlight on Charles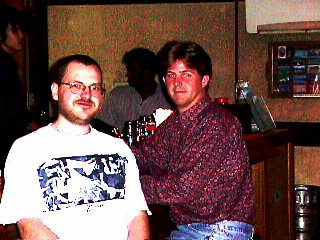 Fric & Frac
Man Eats Glass?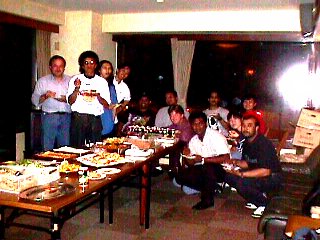 The Malaysian Crew

These guys had been in the dry dock in Yokohama for a couple of weeks and were having a little party in the Mission to Seamen. We had some of their fantastic food, a rice dish and some thin noodles and some of best fresh red chillies I have tasted. I took some home and had it for breakfast on Saturday.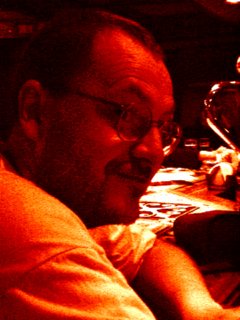 Stuart by Charles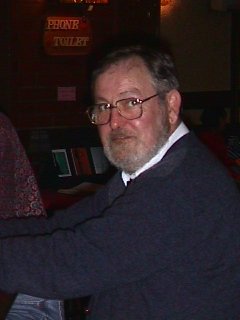 Terry
Landmark Plaza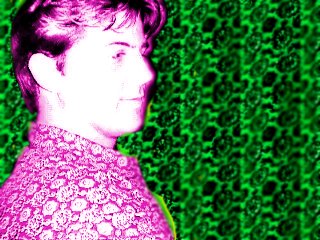 Woody's Dodgy Shirt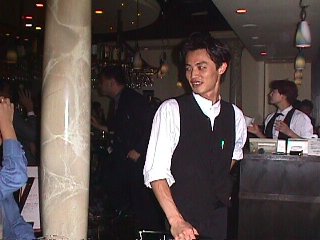 Waiter!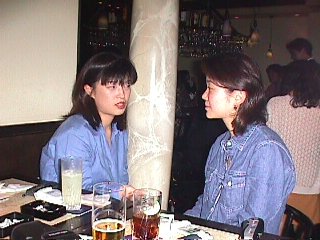 Serious Conversation?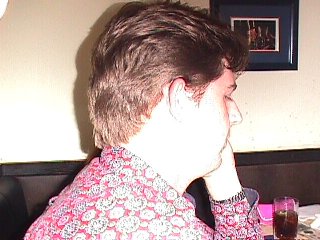 The end of the evening....